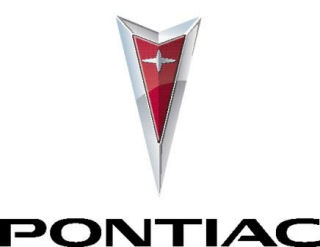 http://www.cnn.com/2009/LIVING/04/25/pontiac.reaction/index.html
GM keeps shedding marques; I don't think it's going to do a lot of good.
I personally think they killed the wrong brand this time. Instead of killing off Pontiac, GM should have rid itself of Buick instead. Buicks are completely, utterly superfluous. Except for the Lucerne -- a bizarrely nice-looking car that looks a lot like a Passat -- I can't imagine there's a single Buick car that anyone under the age of 60 would prefer over any comparable car from Mercedes or Audi or Lexus.
Of course, there only
are
3 Buicks these days: the Lucerne, the LaCrosse, and the Enclave. Pontiac has -- I think; it's hard to tell -- 7 cars: the Vibe, Torrent, Solstice, G3, G5, G6 and G8. Or it might be 9 cars, since their web site lists the G5 Sedan, Coupe and Convertible separately. I can only assume the cold hard numbers won out, and 3 cars are cheaper to keep alive than 7 cars.
Not that Pontiac's current lineup is particularly worth saving. If you look at all their cars, what you see is a lot of pretty ugly rolling iron, which also all seems to look alike. Except for the Solstice, a nice sporty car I hope gets a resurrection as a Chevy, one would be hard pressed to tell any of them apart.
It's the brand that's worth saving, I think. No one thinks back fondly on the cherished LeSabre or Reatta of their youth (though the Grand National was awesome, and wow those Super Sedans from the early 50s) -- but the Bonneville, the Chieftan, the Star Chief, the Firebird, the Grand Am, even the Fiero. Call me soft, but there's something there.
GM does need to consolidate; they have too many cars in a shrinking market, and it's only going to get worse. They need to turn Chevy into the brand for all low- and mid-range cars; keep Pontiac and make it the brand of sports and touring cars (including the Corvette); dump Buick; keep Cadillac the way it is; and take all the trucks and SUVs out of the other marques, get rid of the duplicates, and consolidate them all in GMC. Saturn, Saab and Hummer are separate problems. Saturn is doing fine, through the cars are suffering from a severe case of the blahs. They need to get rid of Saab, for pennies on the dollar if they have to; sell it to the Swedish government if necessary. And as for Hummer, sell it off or let it die.
It might already be too late for GM. Chrysler might declare chapter 11 within the week, and Fiat might pick up the pieces. GM may not be far behind. It isn't going to just go away, unless people simply stop buying, but it isn't going to be a lot of fun.